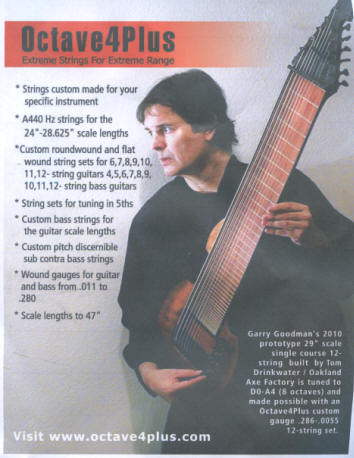 Octave4Plus Custom- Made Strings

We manufacture plain steel and wound strings for musical instruments.
If you are looking for prepackaged string sets for electric guitar, electric bass guitar, etc. please check out G.H.S. Strings or S.I.T. .
We are a custom shop and manufacture strings based on the information you provide to us when you place an order.
We give each customer's order our full attention and when we receive many orders, it may take some time to complete your strings. This is because we process each customer's project in the order in which it is received.
This "turnaround" time can take anywhere from one day to 8 or 9 weeks, depending on how many orders we have received prior to yours.
Most of our customers are professional musicians, luthiers, or musicians developing experimental instruments.